History
The International Association for Sustainable Aviation (IASA e.V.) was founded on November 13th 2013 at the "Haus der Luftfahrt" (Aviation Building) at Bonn (Germany). It was granted Not-For-Profit status on April 25th 2014.
The Board Members since the foundation are the two founders Rudolf (Rolf) Dörpinghaus and Michael Wuehle.
Conforming to expanding tasks the Board can be extended to incorporate non voting subject matter experts and regional representatives.
Personal members, corporations, associations of the international aviation industry have grown IASA into an important aviation association
---
The IASA core team
President
Founder and President of IASA e.V.
Professional Background:
Aviation Publication Editor in Chief and internationally renowned Aviation Consultant
rd@iasaev.org
+49 172 2022493
---
Ralf Nolting
Member of the Extended Board
Ralf Nolting
Member of the Extended Board
Area of Responsibility:
Sustainable Aviation Development
Professional Background:
Journalist, Event Host, Media Producer
rn@iasaev.org
+49 172 2513384
---
Dr. Axel Laistner
Member of the Extended Board
Areas of Responsibility:
Middle East and UK
Professional Background:
Expert for Complex Aviation Infrastructure, especially project management, design, construction and comissioning at airports, energy systems & engineering
al@iasaev.org
+49 173 6631522
---
Beate Röcker
Member of the Extended Board
Areas of Responsibility:
Northern Europe
Professional Background:
Sustainability Strategy Consultant Sustainability Personell Consultant
br@iasaev.org
+49 151 5203 2228
---
Rita Dommermuth
Member, IASA Board of Directors at Large / Director International Relations
Area of Responsibility: Rita brings decades of experience in project management, sales and marketing of international technology and consumer trade shows, including aerospace and aviation events. For IASA, she will be promoting global relations and networking with a focus on North America.
rita@iasaev.org
+1 908 447 5749 (WhatsApp)
---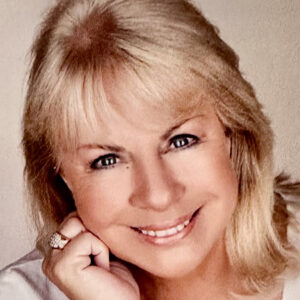 Antonia S. Richter
Member, Board of Directors at Large.
Ms. Richter, a long-standing supporter of sustainability in civil aviation, is responsible for IASA membership management since January 2023. 
---
Aims
Members of the International Association for Sustainable Aviation are convinced that the key to aviation prosperity is the comprehensive sustainability methodology. Sustainable aviation is economically stabile, minimizes environmental impacts and examplory for its personnel and society partners.
Top priority on the IASA target agenda are the implementation and propagation of CO2-limited and climate change compatible aviation fuels, as well as alternative power trains for aviation.
IASA assists the public discussion on current and important aviation subject matters by providing professional factual and pertaining information. IASA focuses on holistic efforts towards sustainability improvements in aviation. Aviation sustainability needs sustainable aircraft, sustainable infrastructure, and sustainable processes on the ground and in the air. IASA supports constructive collaboration of all parties in academia, industry, aviation business, politics, associations and media. IASA provides interdisciplinary, current and practical information and networking. IASA internally and externally presents the economical, ecological and social achievements of aviation.
Sustainability and aviation, a contradiction?
No, quite the contrary. Sustainability is the key to the further successful development of global aviation.
Sustainability saves costs and increases profits. Sustainability reconciles aviation with the environment. Sustainability takes the people involved into the future.
The IASA experts have gathered valuable information and insights from all areas of aviation. Its members share the belief that sustainable structures and sustainable organizations will be the entrepreneurial vision of the 21st century.
More about our motivation and our goals can be found under these links:
The current IASA_Flyer for download: IASA_Flyer_en
If you want to actively support our non-profit organization, you will find the digital application for your IASA membership here.