Neste's Matti Lievonen awarded Honorary Doctorate of Technology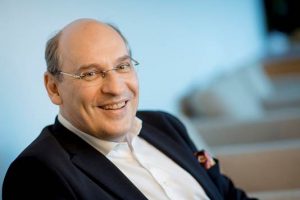 Honoring the successful promotion of clean transportation fuels
Keilaranta, Finland, October 7, 2016: 
Matti Lievonen, President and CEO of Neste, has been awarded Honorary Doctorate of Technology by the Aalto University Schools of Technology at the joint Ceremonial Conferment on 7 October 2016.
According to Aalto University, Matti Lievonen has successfully promoted the development of clean transportation fuels as well as the nationally important Finnish bioeconomy strategy in developing renewable transportation fuels. Renewable biofuels developed in Finland are proved to be competitive in both technology and business at the international level. The cooperation between Neste and the Aalto University School of Chemical Technologyhttps://hugin.info/133386/I/2047587/110439.jpg has played an important role in this work.
"I highly appreciate the Honorary Doctorate conferred on me. Chemistry and its applications offer endless possibilities for innovation and creation of new business. Neste Renewable Diesel is a good example and I know there is more to come", Matti Lievonen says.